This year we are publishing a series of stories about our schools. Read them all here.
A strong sense of community is one of the many things that makes Dunstable School such an amazing place to learn and grow. Principal Tammy Tkachuk shares some of the reasons she is proud to be a leader at this small, but mighty school.
Small school advantage
Tkackuk says, "Our small class sizes allow us to provide students with more one-on-one and small group attention. As a result, our students have outstanding academic results." Small class sizes also allow for school-wide and cross-grade activities that promote a strong sense of community and develop the citizenship skills of students. Older students are given the opportunity to take on leadership roles daily and the younger students thrive in the caring and friendly environment that this family-oriented school creates.
Tkachuk says that Dunstable students have just as many, if not more opportunities as students in larger schools. All students are often included in all activities, such as school-wide swimming lessons. Grade 4-6 students can join the Running Club and compete at the Running Room Indoor Games. All Grade 5 and 6 students are invited to play on the school's basketball, volleyball, soccer and intramural teams. With school-wide field trips and activites such as  Outdoor Education, Pond Study, and the Children's Festival trip, Dunstable School provides students with incredible experiences.
Relationships
"Relationships are the most important piece of what we do in Dunstable," says Tkachuk. They strive to create a space in which each child feels welcome and connected. From the Bear of the Day activities, where students share information about themselves with the whole school; to the Kinderbuddy routines, where grade 5 & 6 students are assigned a kindergarten buddy to help on the playground and on the way back inside, they have a strong focus on building connections between students.
Literacy and Numeracy
Another priority at Dunstable school is the implementation of reading and writing workshops in all classrooms. This consistent and balanced approach to reading and writing across the school provides students with a solid foundation in literacy before they move on to junior high. Using the same program in all classrooms also allows for a consistency of language and expectations across the grades.
"There is no guess about what students may have learned last year, when we all follow the same program," says Tkachuk.
The school also has a very strong numeracy focus. Number sense is a huge focus in the younger grades and basic fact knowledge is a crucial skill that the older students work on daily. Staff are also working to implement a whole-school numeracy block where students can receive extra instruction on key concepts as needed, or they can be challenged by different math centers and activities when they are ready to move on.
Secret Pals
The month of February brings with it one of Tkachuk's favourite Dunstable activities: Secret Pal Week. This is a school-wide gift exchange in which every child and every staff member draws a name. Each day during Secret Pal Week, staff and students bring in a small item for their secret pal. Staff and students have fun trying to sneak their gifts into the school without letting their pals discover their identity. They wrap up the week with a big reveal activity where they sit in a circle in the middle of the gym and each participant tries to guess the name of their secret pal. It's such a wonderful community building activity.
The Dunstable family
Anyone who visits the school or spends time there quickly realizes just how remarkable it is. Every morning, every child is greeted with a smile at the front door and welcomed into the building. Students know each other's names, even if they are not in the same class. Teachers know about students' interests and extracurricular pursuits. At morning assemblies they celebrate birthdays and share individual student achievements with the entire student body.
Tkachuk says, "I am very proud to be a part of the Dunstable School community. The family feeling and community spirit that our school has is rare indeed."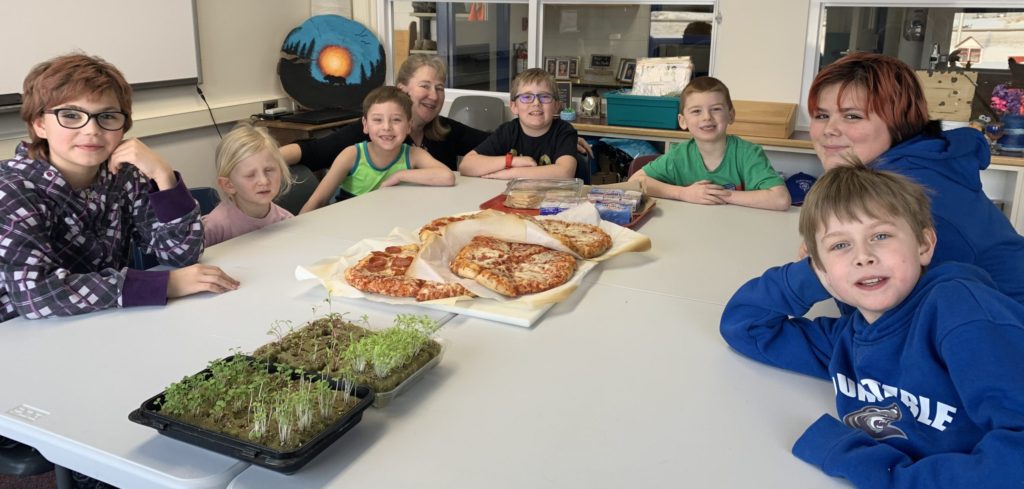 Tkachuk sums it up by saying, "We truly are a family and our staff is amazing. What I appreciate most is that, while we have all been the profession for many years, we continue to challenge ourselves to try new things; to learn and grow. I am constantly hearing about something new that one of our teachers has tried in the classroom and I love the way we work together, sharing and supporting the work we each do."