The end of the 2019-2020 school year is almost here. You made it!!! 
The past few months could be described in many different ways—challenging, unexpected, and (ugh!) unprecedented! Nurses, doctors, and other frontline workers have been hailed as heroes—and they certainly are. They deserve a massive thank you from all of us.
We need to take a moment to shine a spotlight on Pembina Hills staff who stepped up to ensure that learning did not stop. They too are heroes for what they have done during this time. In a matter of days, teachers shifted their instruction from face-to-face to delivery at a distance. Some teachers who had options classes had to shift to focus on the core subjects as per direction from Alberta Education. 
We know teachers have done more than just continue to deliver the curriculum. They found ways to bring students together, have discussions, and keep relationships alive. They knew how important it was to stay connected and they did so in the most incredible ways. Amongst the many Google Meets that were held over the last few months, we also heard about things like virtual talent shows, virtual field trips, virtual daily assemblies and scavenger hunts, just to name a few.
In addition to classroom teachers, the counseling services and student support staff in each of our schools continued to meet with students. Overall our principals have been very impressed with all staff and how they continued to stay in touch. 
If you ask any teacher what the last three months has been like, probably not too many would use the word "awesome." But we think that every single one of our teachers is awesome. The examples below are just the tip of the iceberg.
One of our schools ran Fit Kids via Google Meet. This looks like a fun way to stay connected and keep active.
In this Google Meet, high school students demonstrate their everyday cooking skills. 
At another school, the staff underwent 3 days of mental health training, increasing awareness. Although this was planned long before school closed, they decided to go ahead with it, knowing how increasingly important it would be for staff. Then they sent this out to all their families. Can you imagine receiving this in your mailbox?!?! 
One teacher sent out Flat Teacher cutouts to her students (after the book by Jeff Brown, "Flat Stanley"). She challenged them to take her on some interesting adventures and send in pictures. Looks like she got to see and do lots of new things with her students while they were at home.  
These Kindergarten teachers sent home a fun volcano project as a way for parents to help demonstrate the letter V.  It was pretty great to see the kids' responses. Here's one video shared by a parent. 
Volcano video.mp4
Nobody had to sign any special requests to let this goat spend time with its favorite human!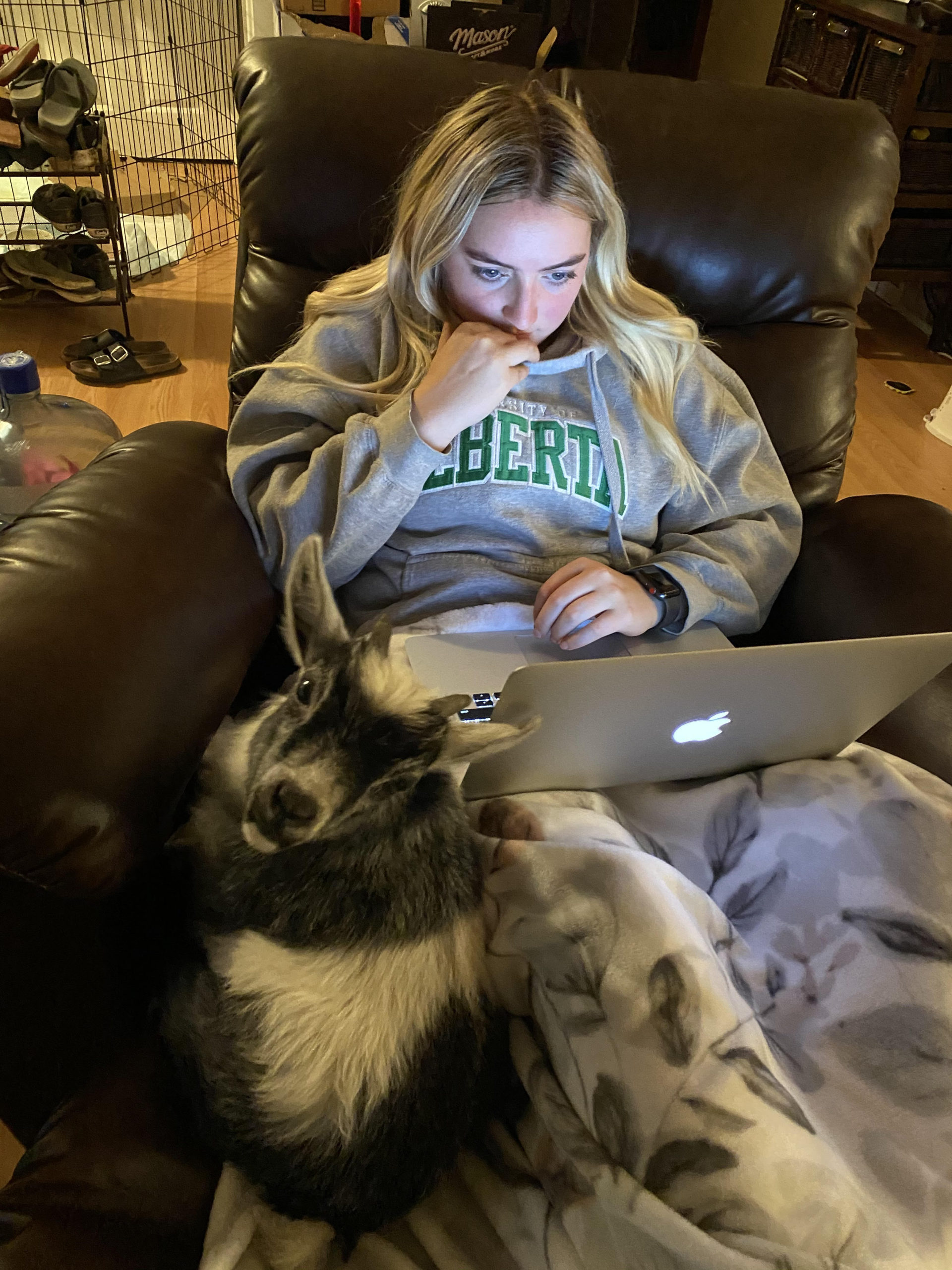 Congratulations and THANK YOU to all our teachers for pushing on to make sure that learning continued. It wasn't perfect and it certainly wasn't ideal, but it's truly incredible to see how quickly everyone adapted and found ways to stay connected to students.
We want everyone to know that even if most teachers would not describe the last few months as awesome, we think YOU'RE awesome! Be proud of what you have accomplished, and thank you for your commitment to our kids!